Polar Entertainment & T. Pearl Productions Presents.....Tania Lewis
Stand-up Comedian, Comedy Writer & Model Citizen.
NOW AVAILABLE MISCREANTS OF HISTORY TRADING CARDS: 1ST EDITION
& SINGLE MEN DATING CARDS: 1ST EDITION


ABOUT THE CARDS

The Miscreants of History Trading Cards:1st Edition; includes 25 different cards. The people depicted on each card range from (The Bad, The Stupid, The Ugly, The Really Bad, The Really Stupid, The Really Ugly, The Very Bad, The Very Stupid, The Very Ugly— meaning, together with the rest of the Human Race; either you or your neighbors are in this Catalogue--probably both). The Collection ranges from the 15th century tyrant, Vlad The Impaler to deranged killer Ted Bundy of the 20th century.
Looking for love in the 21st century? The Single Men Dating Cards can help you be more selective. The deck includes 20 cards- depicting different eligible dating prospects.
*The Typical Guy *The Business Guy *The Blue Collar Guy *The Christian Guy
*The Comic Guy & Much More!

On Sale Now! Each Deck $25.00.

Miscreants of History Trading Cards
Single Men Dating Cards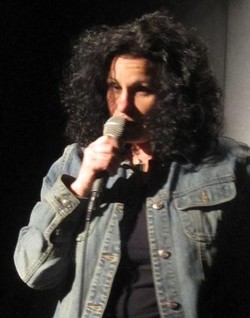 2018 Upcoming Appearances
(Please come back to visit, more dates are always added or taken away) Or Both!

April 30th etc. 2018 Espresso 77 Queens, NY 8PM
May 19th & 20th The Cape May Fringe Festival 2pm Sat/3pm Sun